T2 (Working Together: An Ode to the Kamoinge Workshop)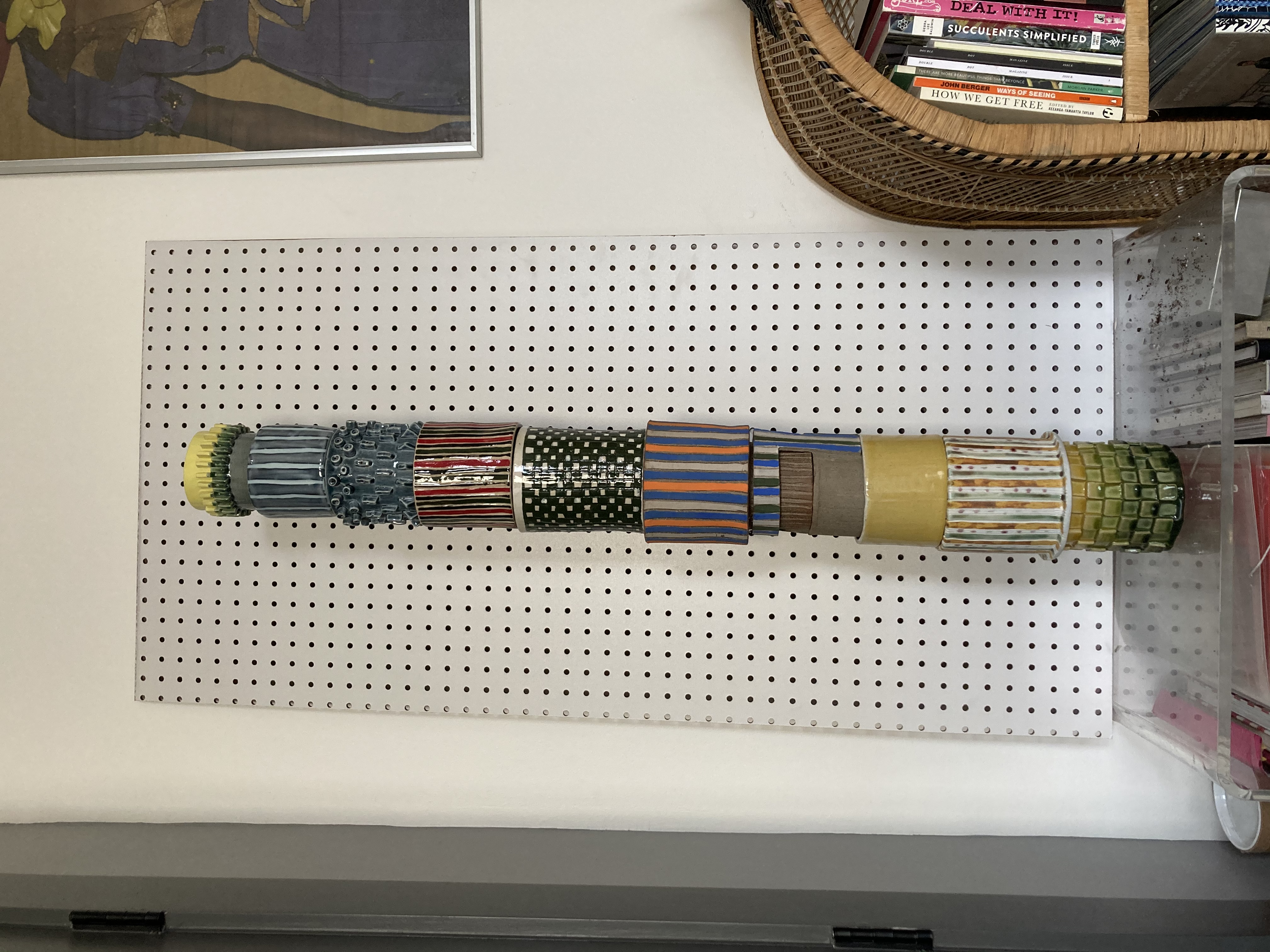 T3 (2021)

T2 is an assemblage of ceramic modular pieces. Designed as 8 pieces but to be assembled as whole. Each piece can act as a vessel for plants or florals. The holes and circle cut outs are designed to showcase the selected plant clipings.

10 pieces


The collection is an ode to the photographers of the Kamoinge Workshop, a collective of Black photographers established in New York City in 1963. This totem works similiarly, each piece unique but cordinated to support and work as a whole.

Constructed: 65 inches

The assemblage includes no exterior support, and the totem is free standing. Each piece is usable and functions as a vessel. Each piece has a character and together they create a community of visual variety. Ideally this piece can live in or outdoors in the tall stack or smalller stacks.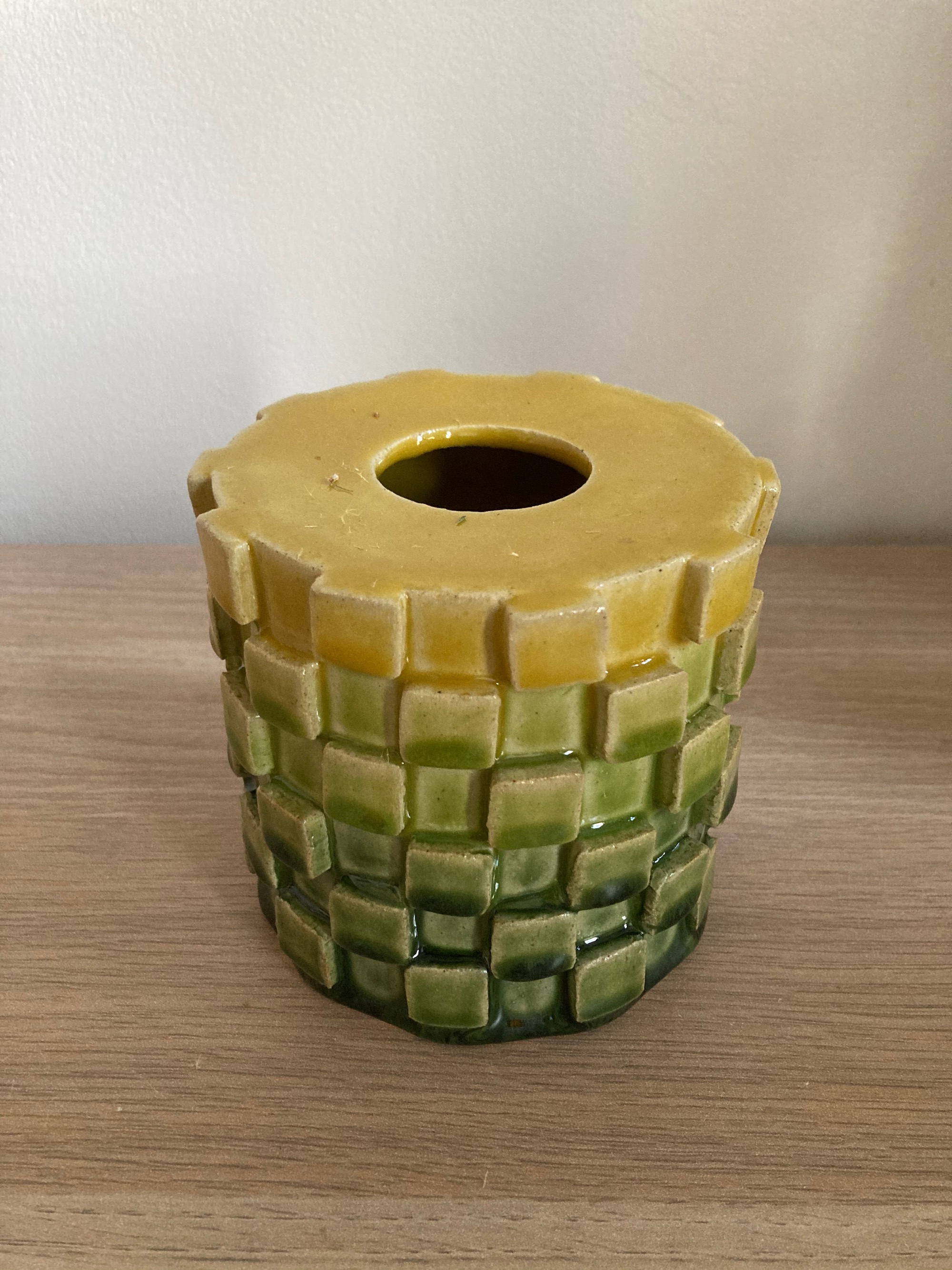 T02a
T02d
T02g
T02b
T02e
T02h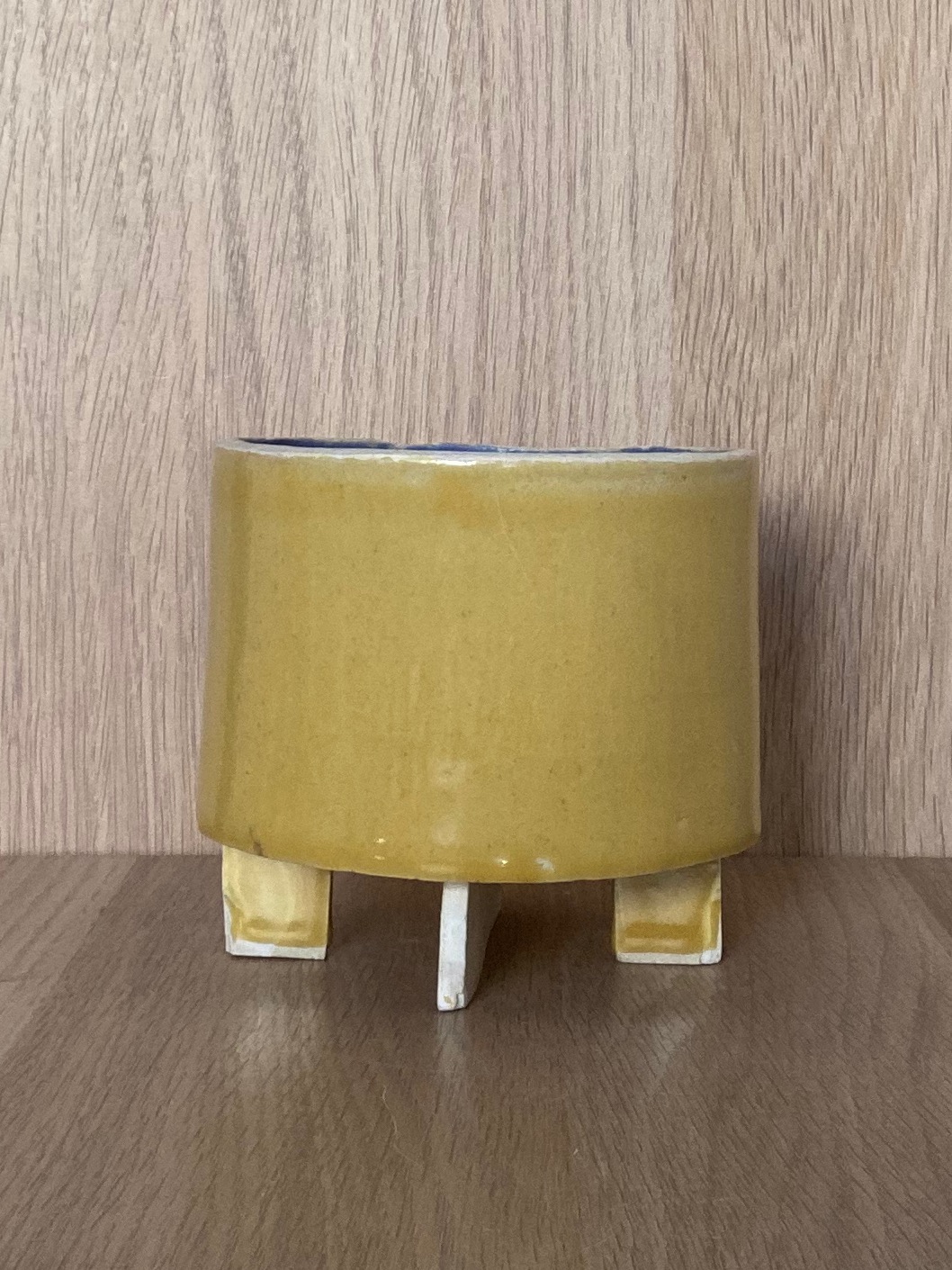 T02c
T02f