T1
Past | Present | Future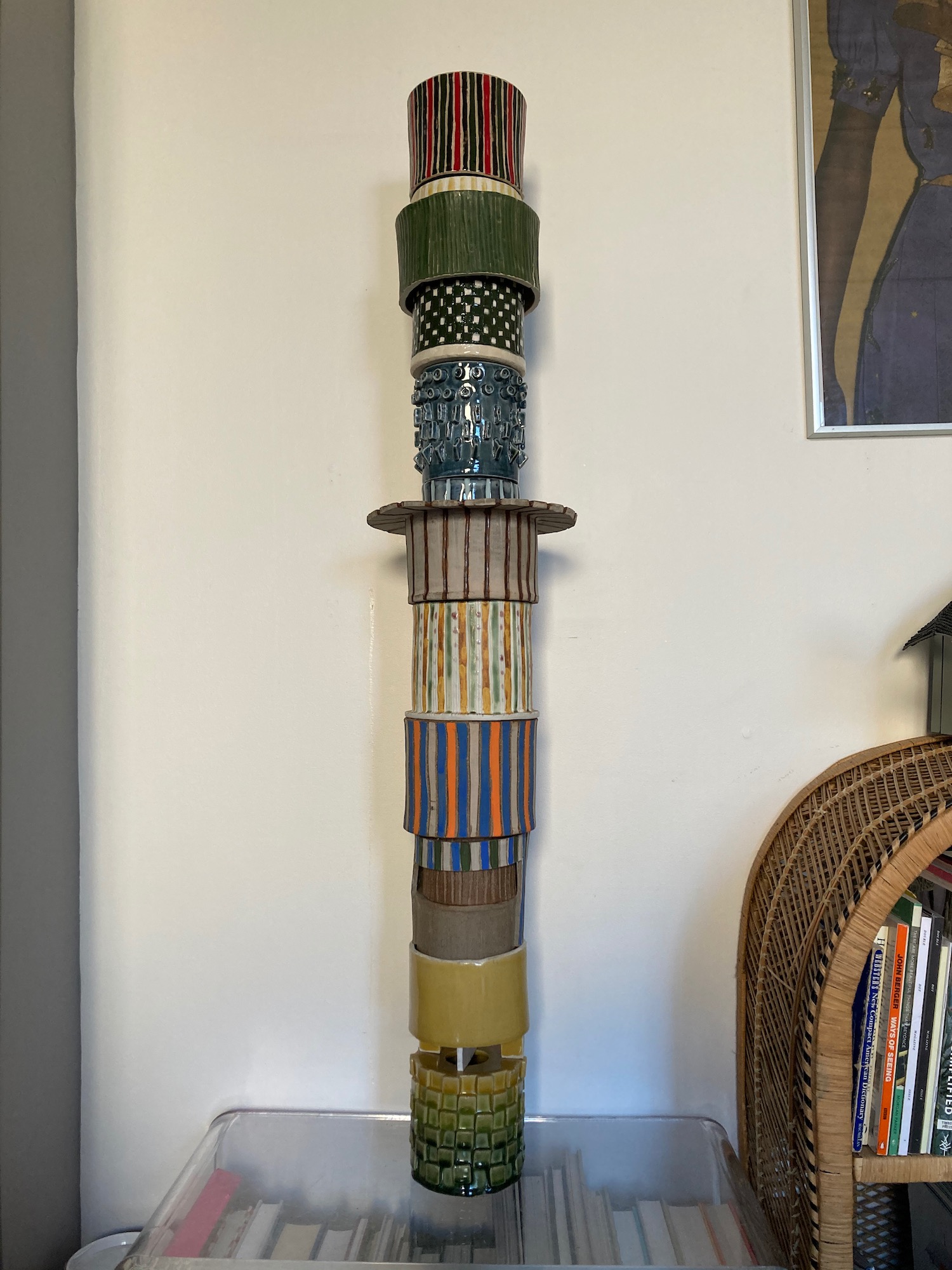 T1 - Past | Present | Future
(2018-2021)



12 pieces (assorted sizes)

T1 is an assemblage of ceramic vessels organized in a free standing totem position. Comprised of 12 pieces the totem can be reassembled and the pieces can be used individually. Each piece was individually conceived and designed as either a vase or planter for individual use.

The collection spans the artist earliest planters from 2018 to her most recent studio pieces in 2020. the assemblage is a reflection of the artists trajectory from creating one off pieces to larger sculptural forms. The artists exploration of color, texture, and form in her individual pieces inform the whole of the totem.