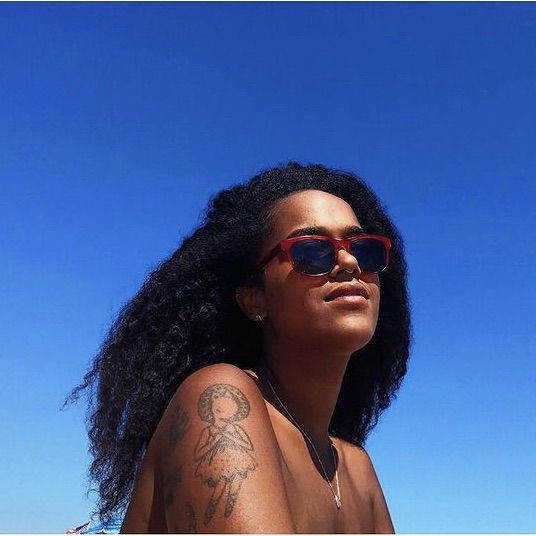 Chicago raised, New York aged.
Robyn grew up just outside of Chicago, attended Evanston Township High School and Temple University's Architecture Program, and the Fashion Institute of Technology. While studying at FIT she interned at Decon Media, Factory Fresh Gallery and the James R. Jordan Foundation. She studied abroad at the London College of Communication, Design for Advertising Pathway in Integrated Marketing. She interned with the window design and merchandising team at Antropologie (30 Rock) before graduating in May 2010, with a BFA in Graphic Design.
Robyn started her career as a graphic designer, focusing on digital platforms, working at Viacom for MTV and VH1. Working on the digital platforms team on lives streams, ux/ui iterations and homepage takeovers, she was less interested in crafting digitial experiences and more interested in physical ones. The VH1 rebrand and web re-designs that are still active, were her last projects in 2014. Following her interest in product design, she transitioned to retail– working for Crate and Barrel, CB2, Herman Miller and most recently, the High Line. As the store manager, she worked managing creative collaborations, while also hiring, managing and supervising the three satelite locations in the park. As a result of COVID-19, the High Line decided to close the retail program until futher notice, as most of the income was tourist generated. Looking to combine her store management experience with her passion for art, design and strategy, Robyn is interested in collaborating with small businesses and nonprofits on what retail looks like next.
She is currently working remotely as Creative Director of Juno House, crafting ceramics and waiting patiently her next retail opportunity.
-
Aloha@robynrock.com
Follow along on Twitter

For more ceramics follow on Instagram