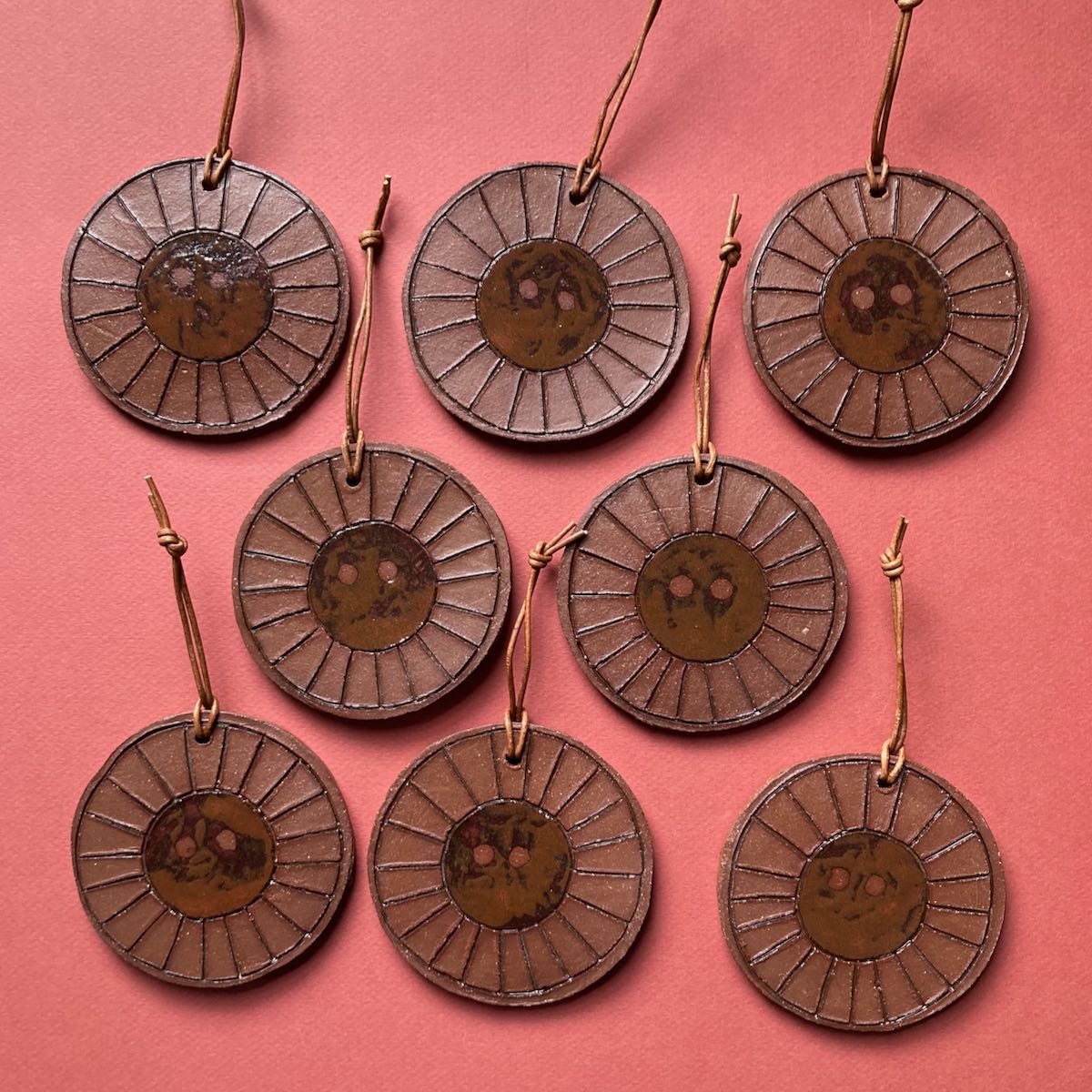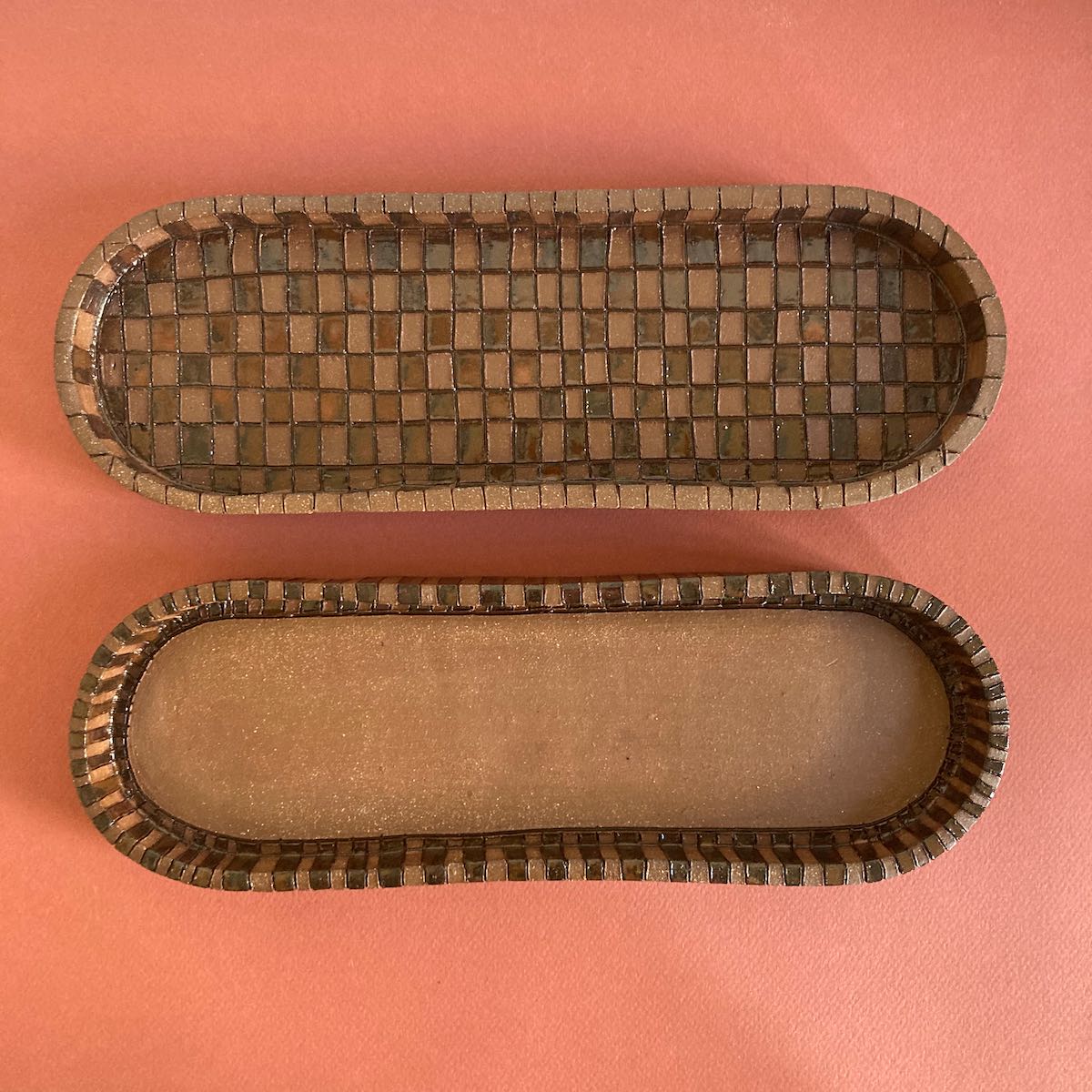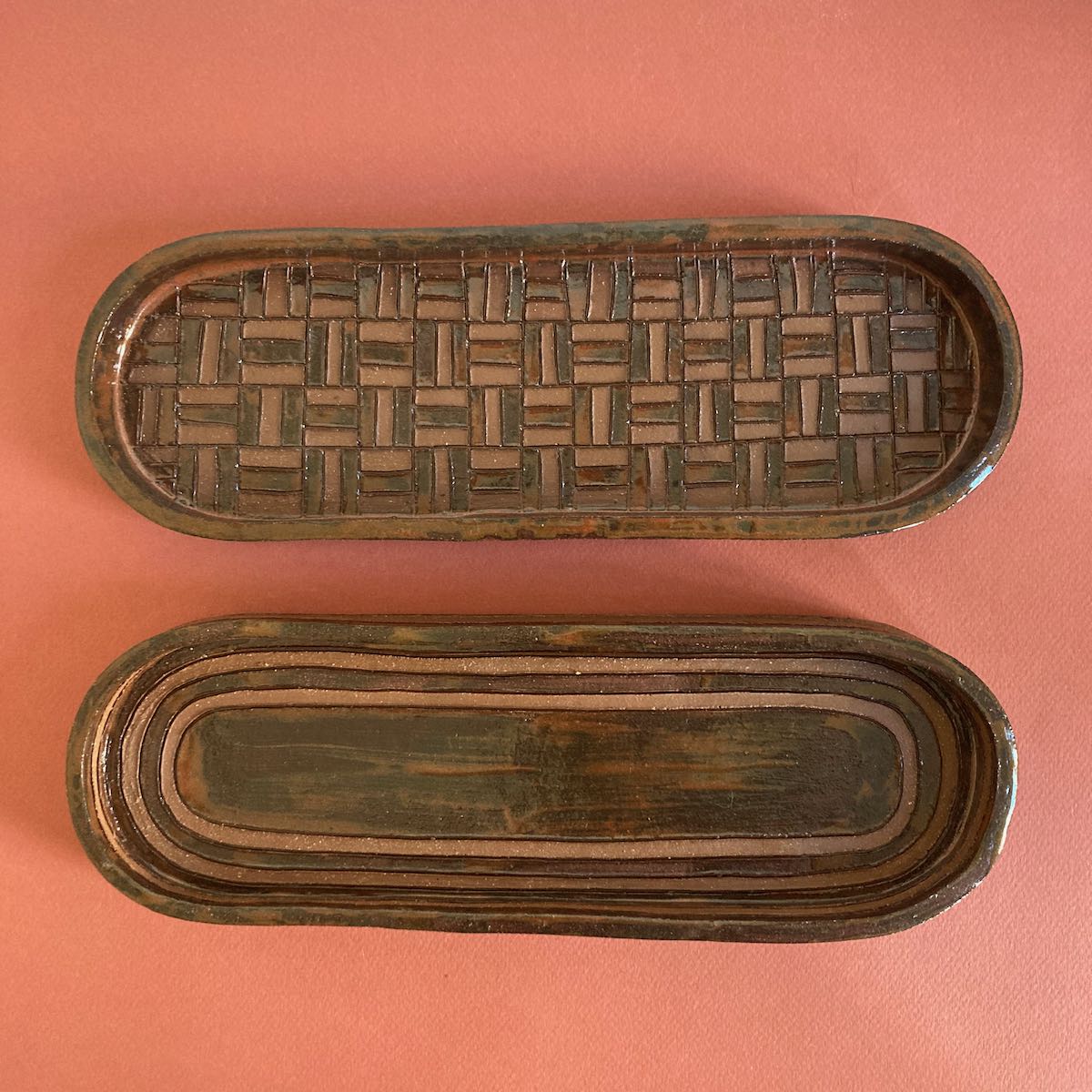 Hanging Signs are between 8-12 inches tall , roughly 2.5 inches wide!
Signs below are between 9-12 inches wide and roughly 2.5 inches high.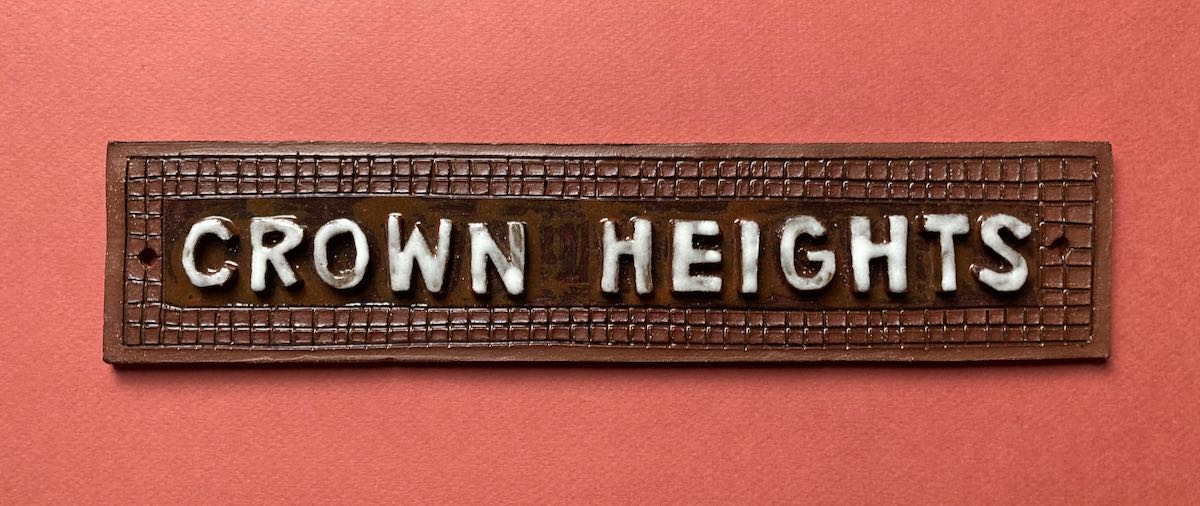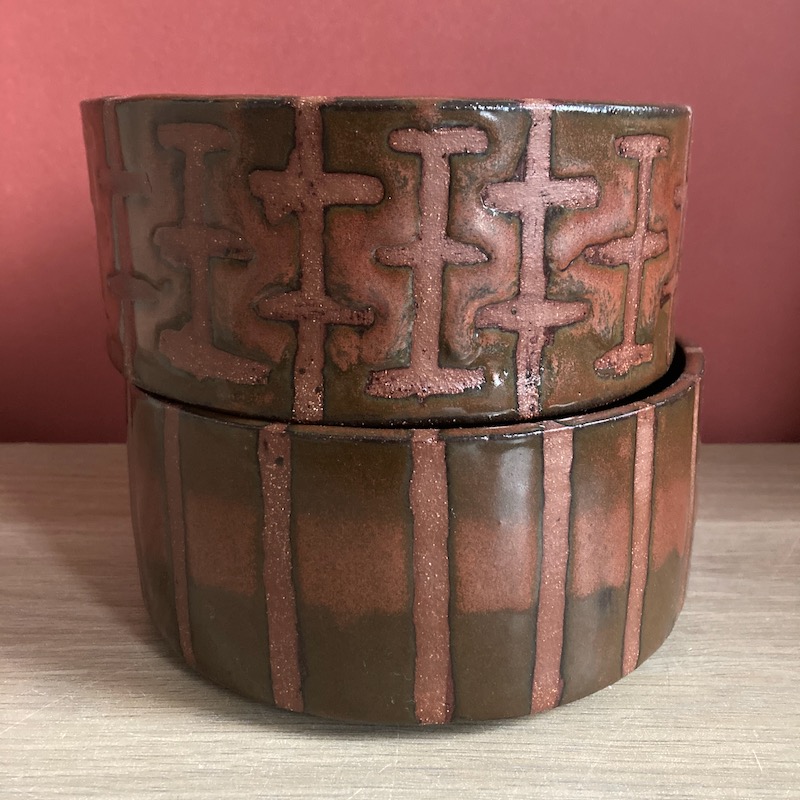 Monochrome Bowls
2021


2.75h x 6.5d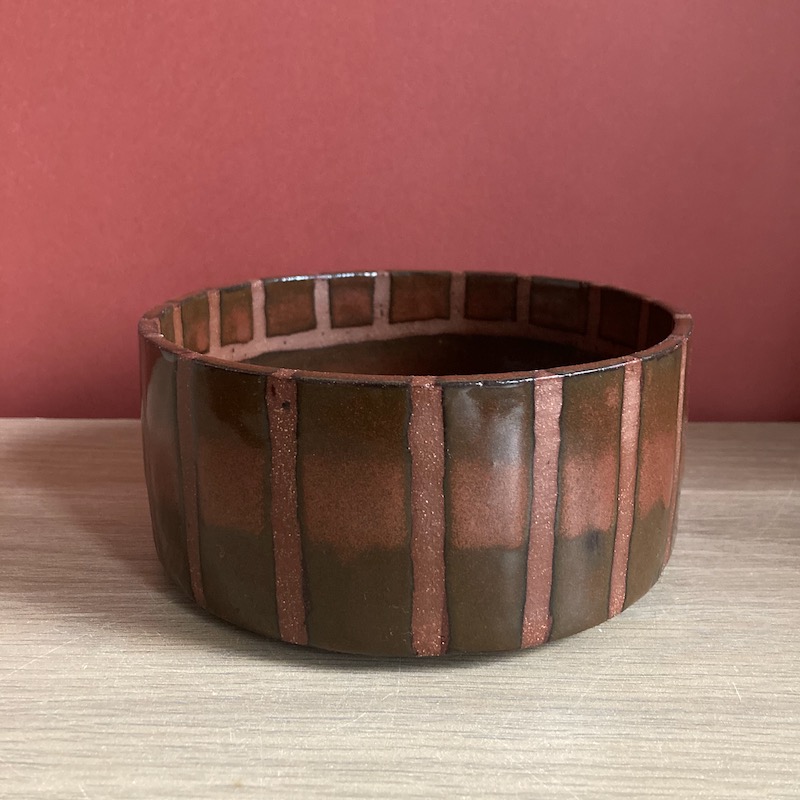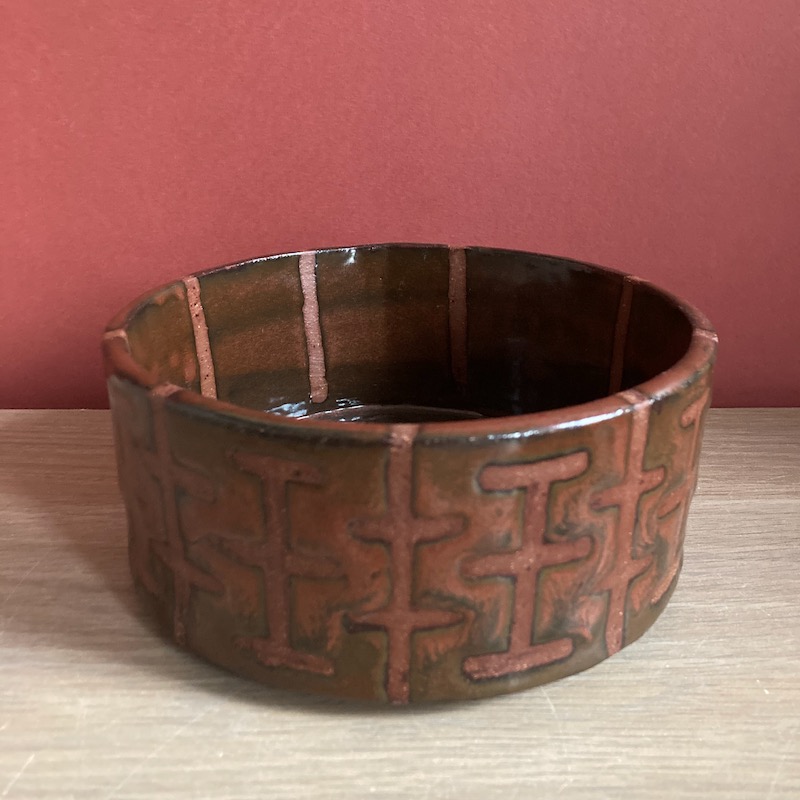 An Ode to the Kamoinge Workshop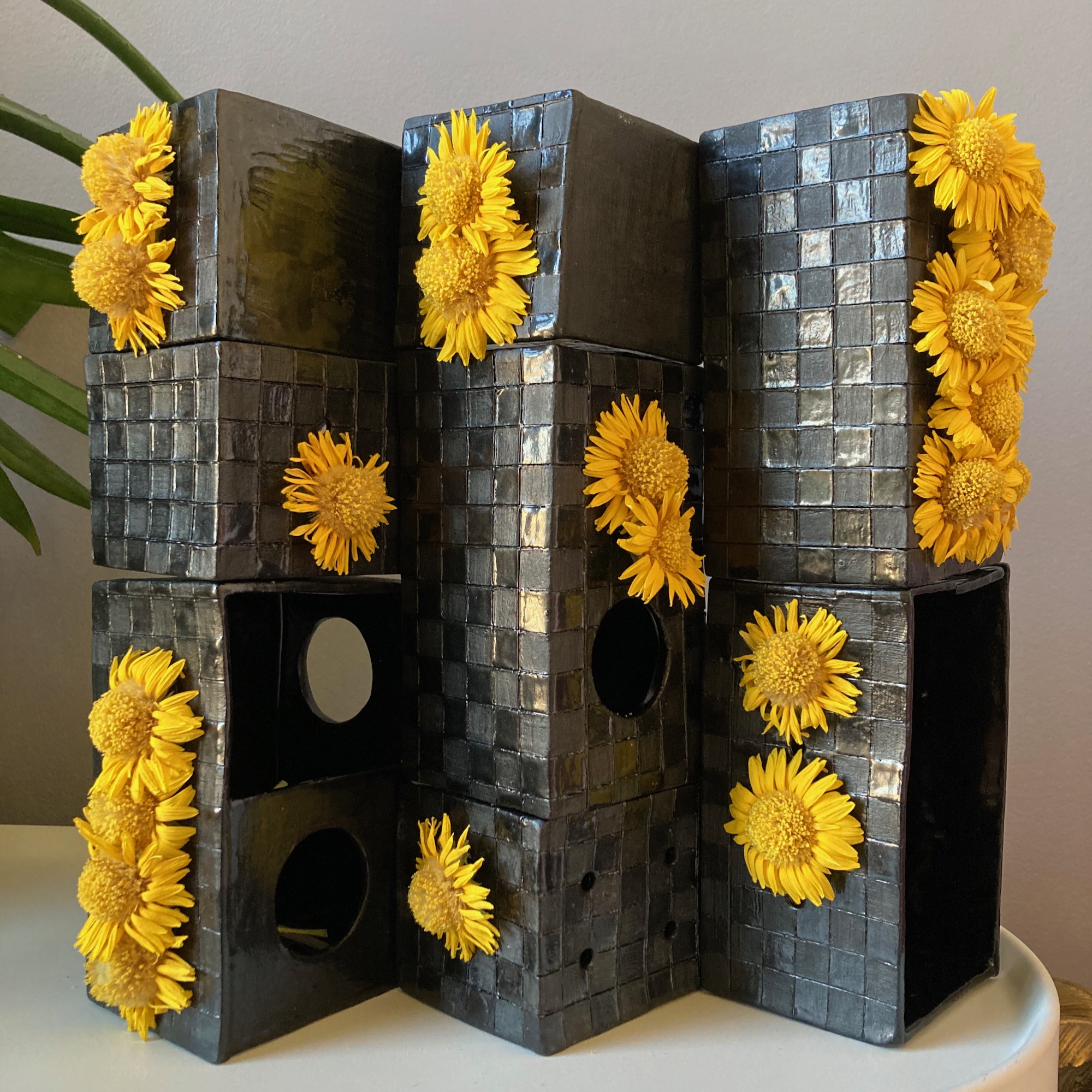 An Ode to the Kamoinge Workshop (2021)
Building Blocks

Building Blocks

(2021) 10 Pieces

T3 is a collection of nine triangular pieces, with classic patterns. A totem project that initially was for plants, but became more sculptural on its own. Each triangle has two sides, leaving the insides open for plants or small keepsakes. White matte glaze on white stoneware.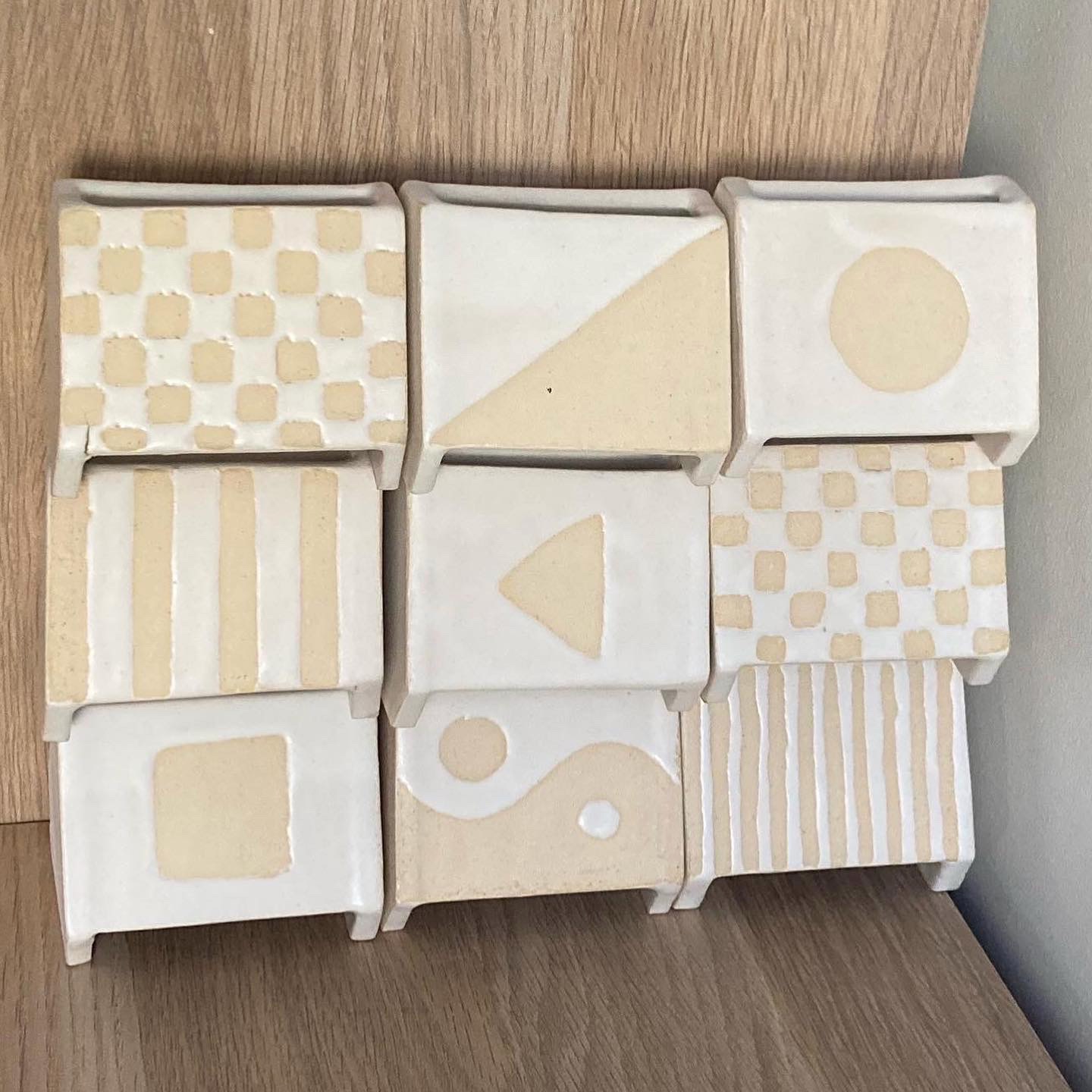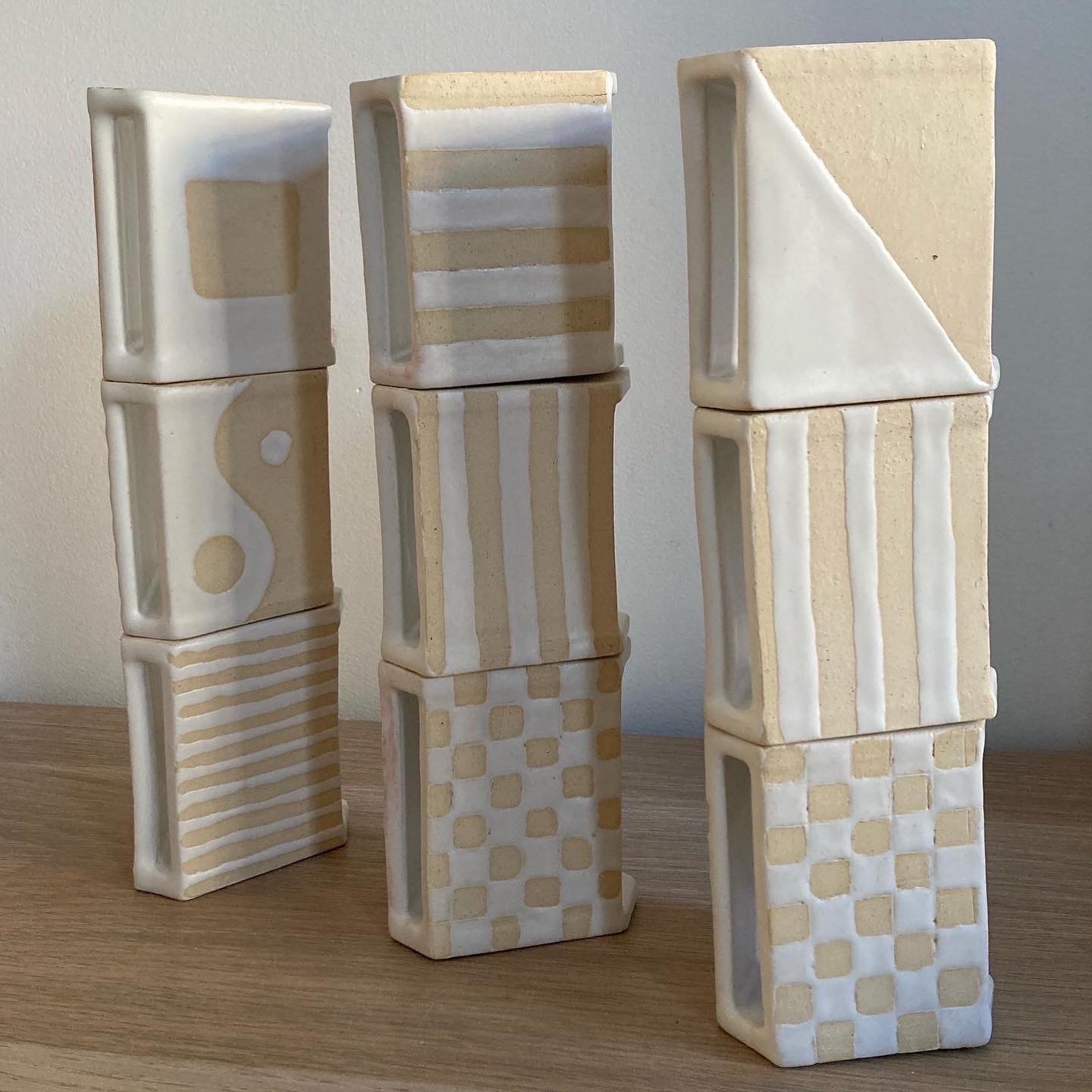 Patterned Storage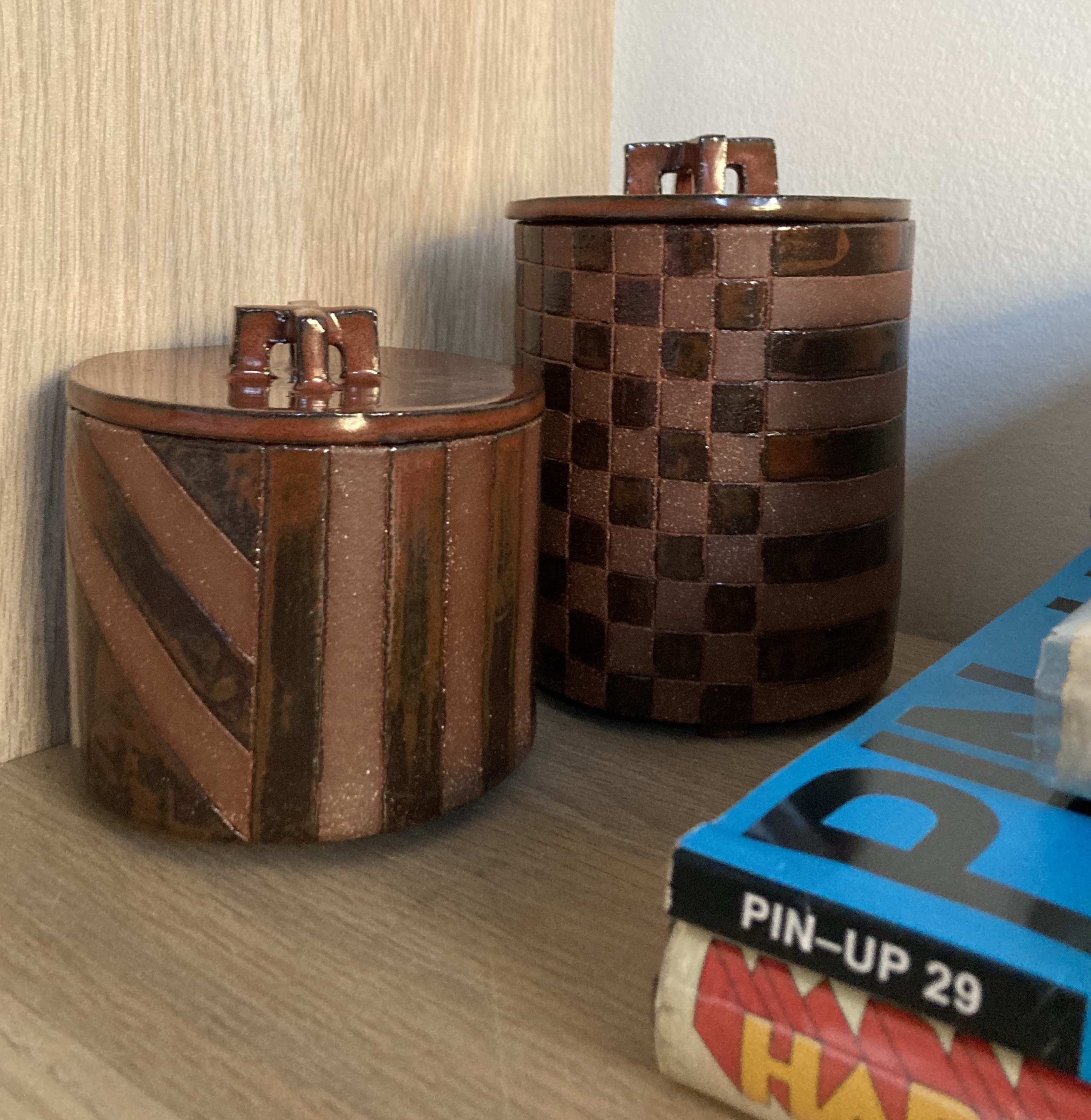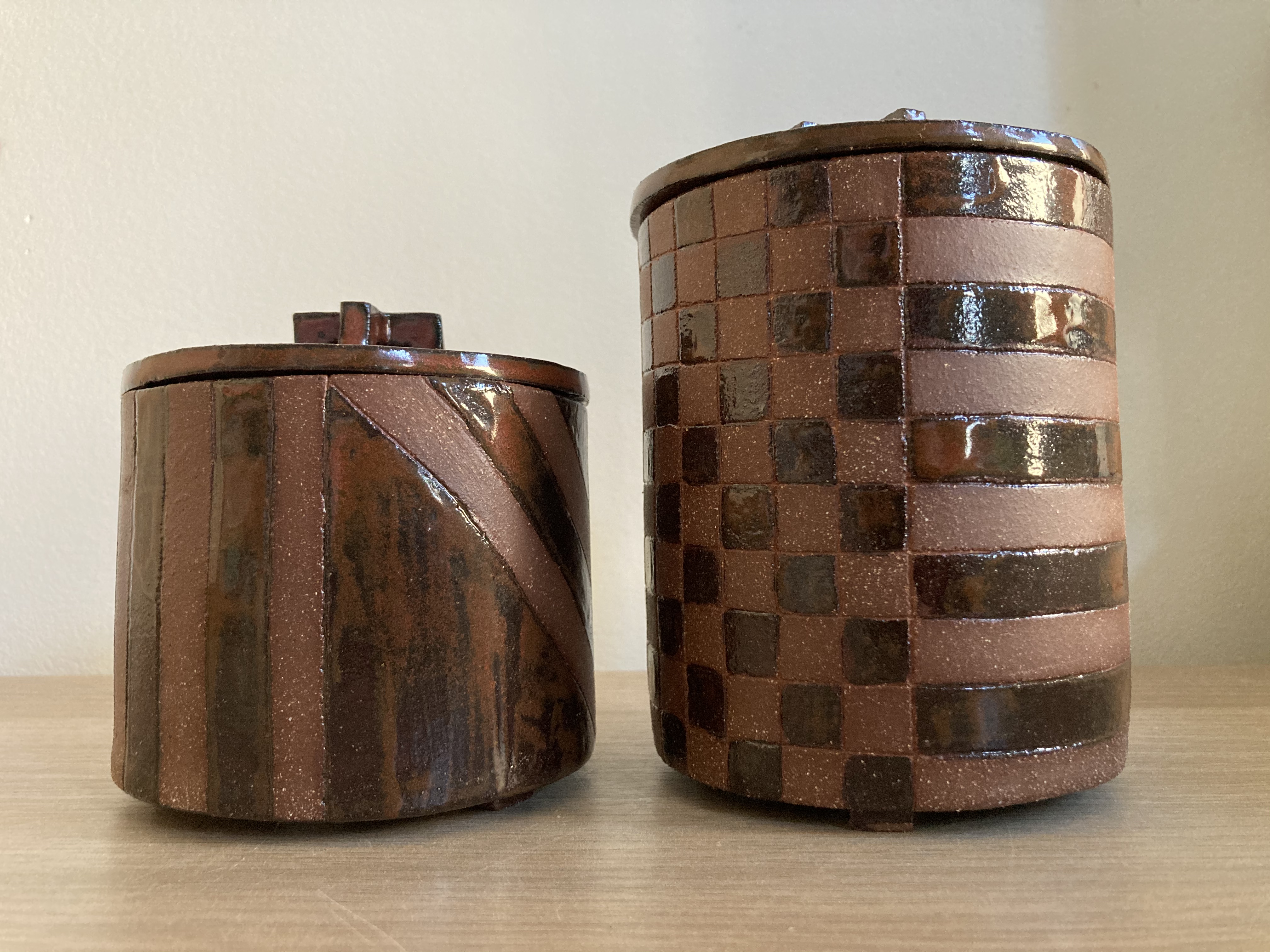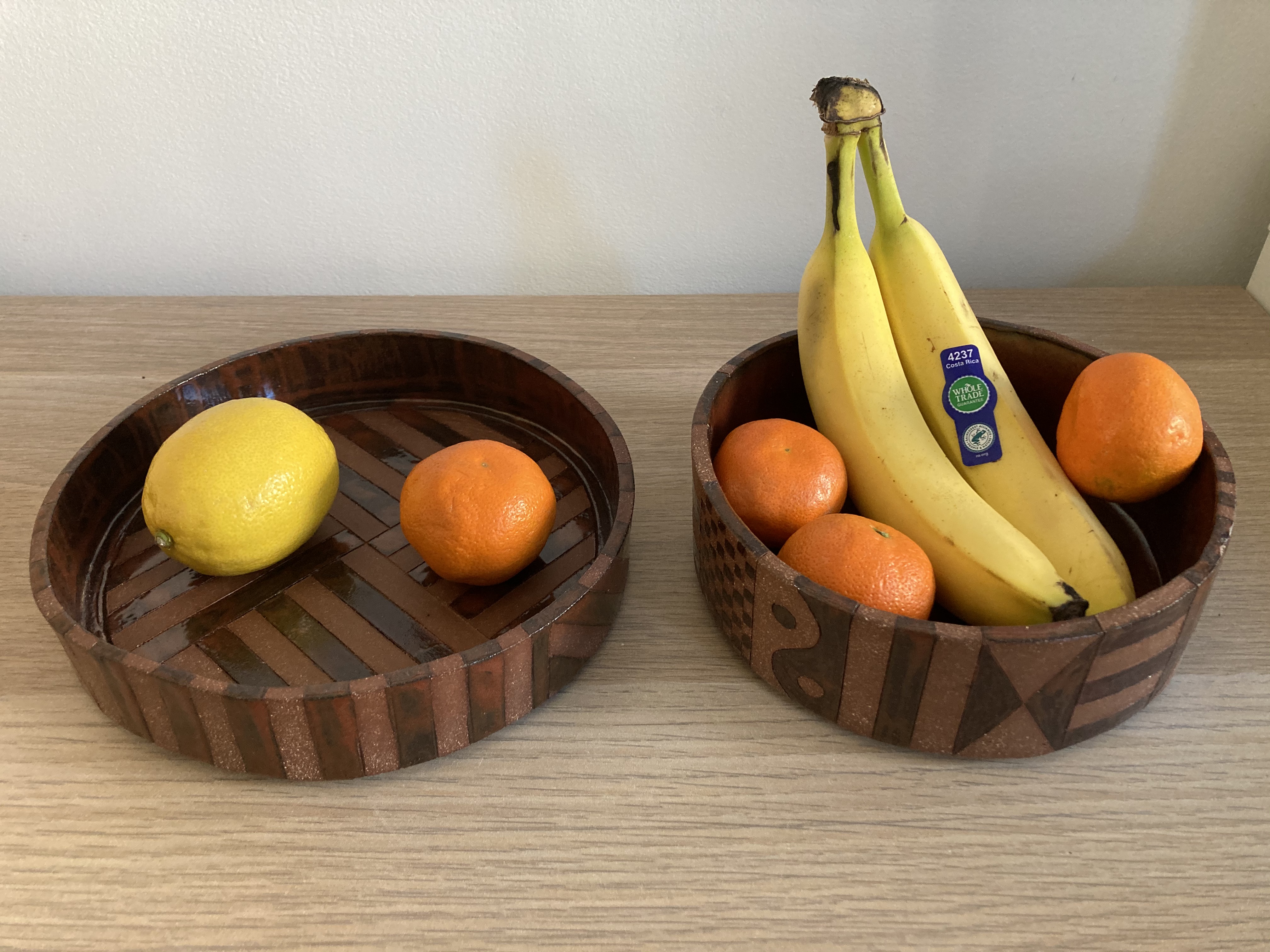 Stripe Low Bowl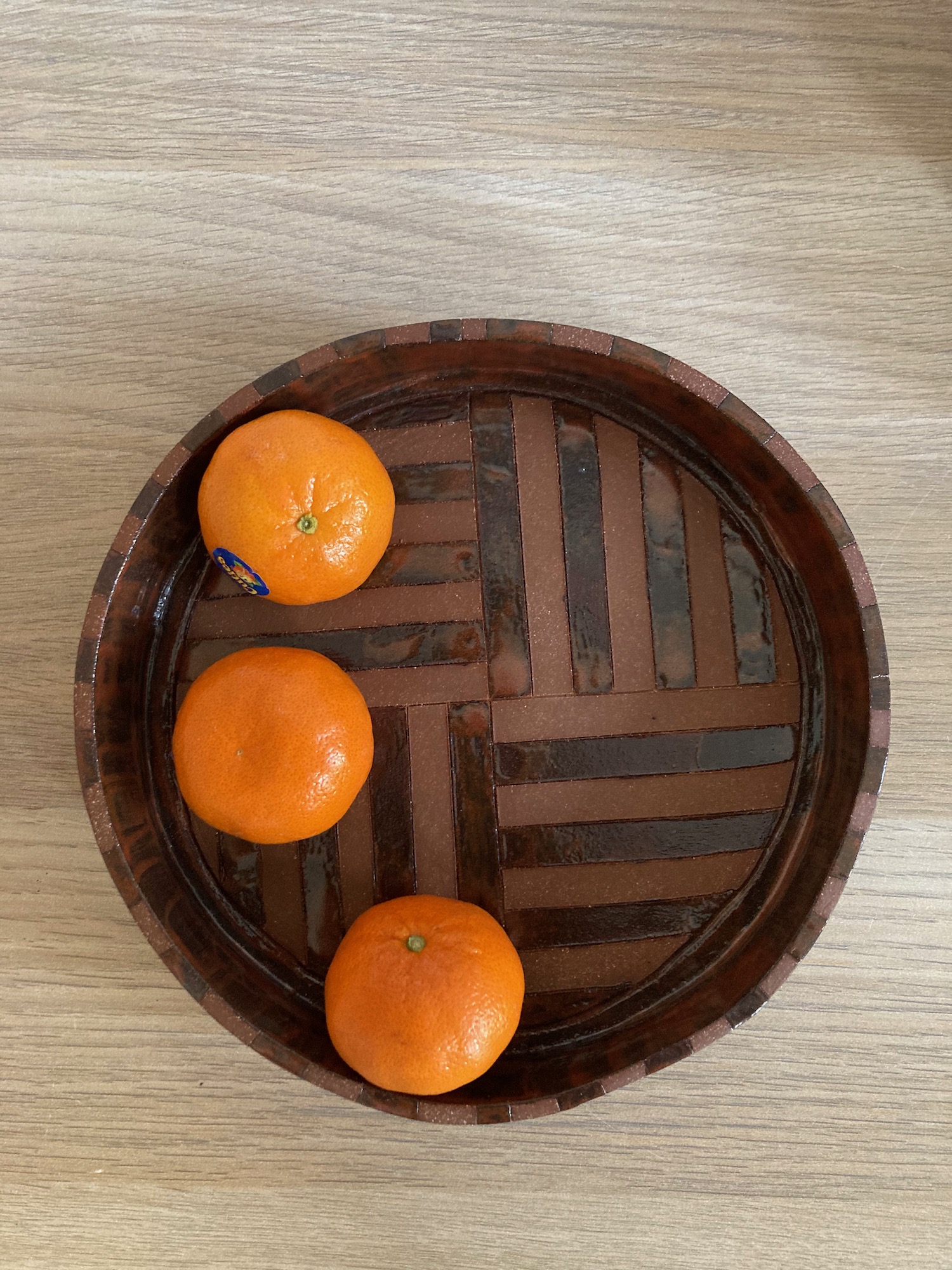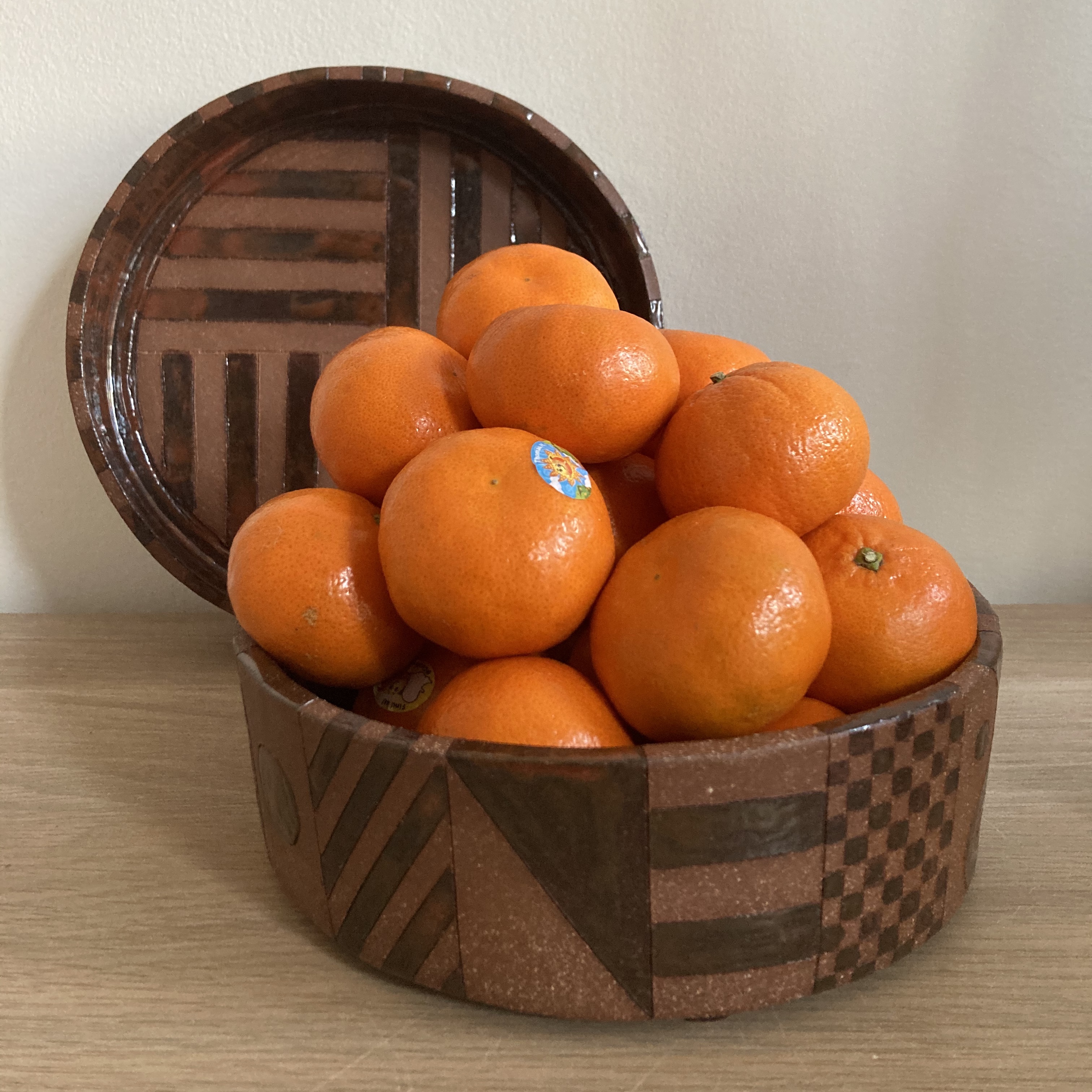 Pattern Fruit Bowl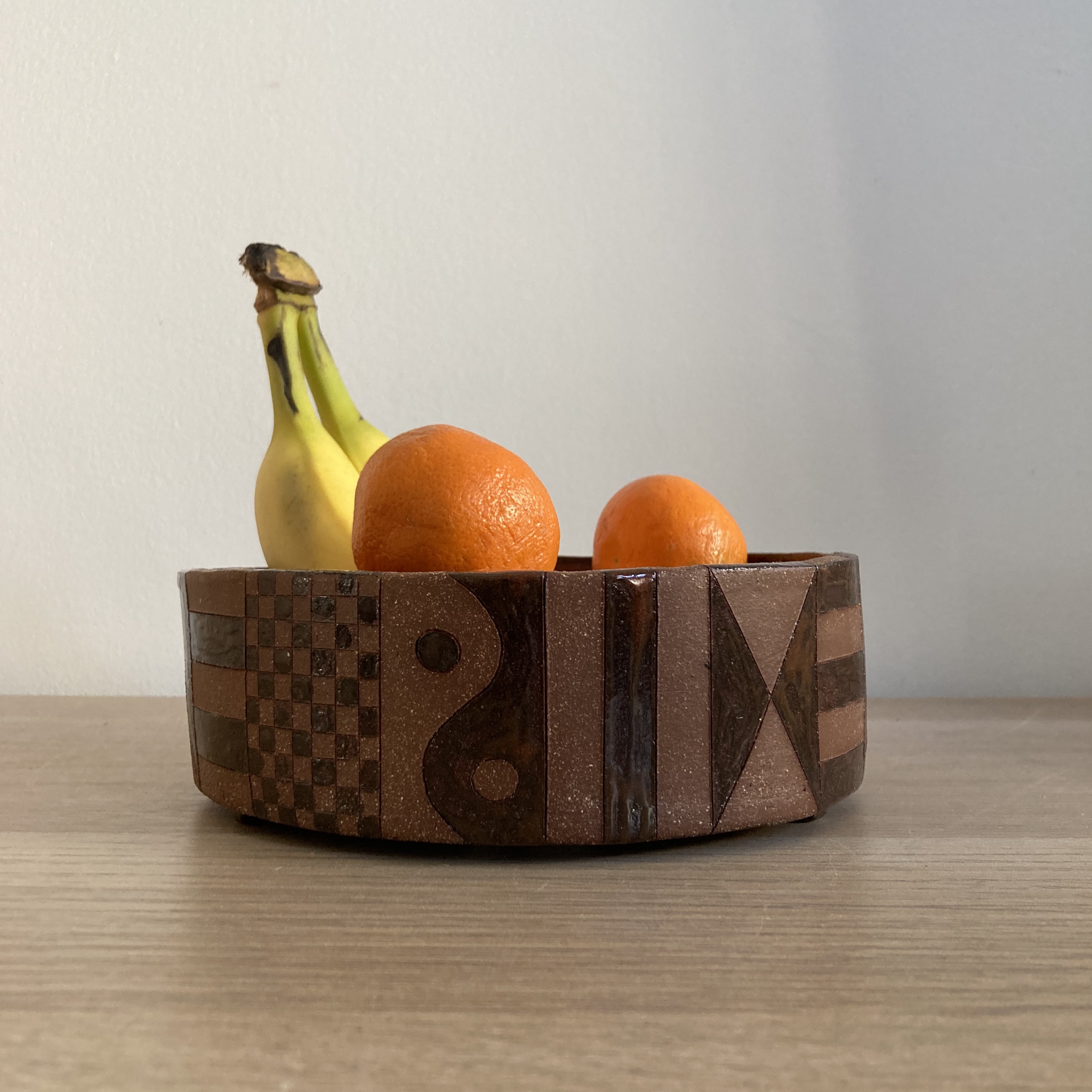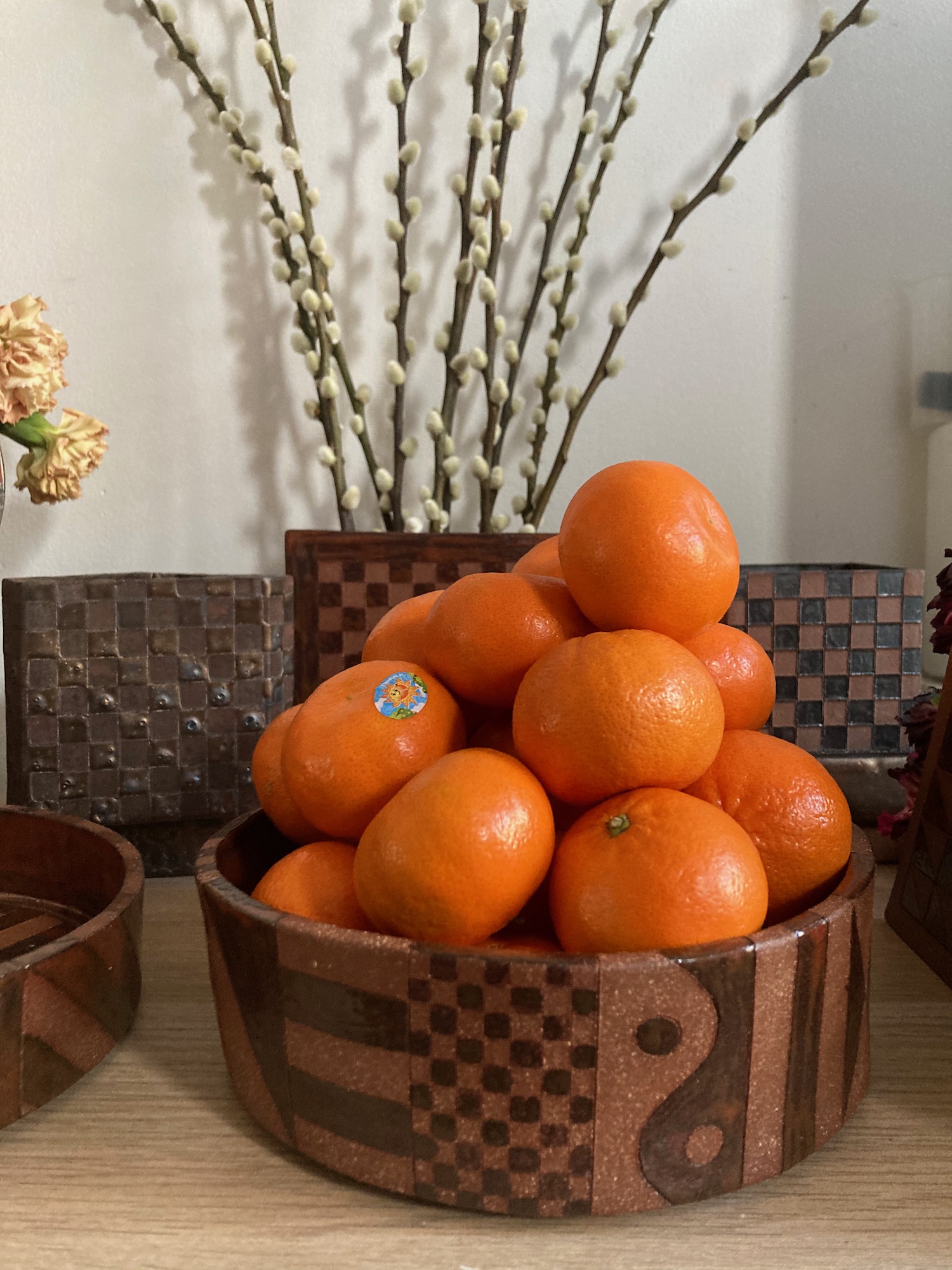 Primary Pattern Planter

2021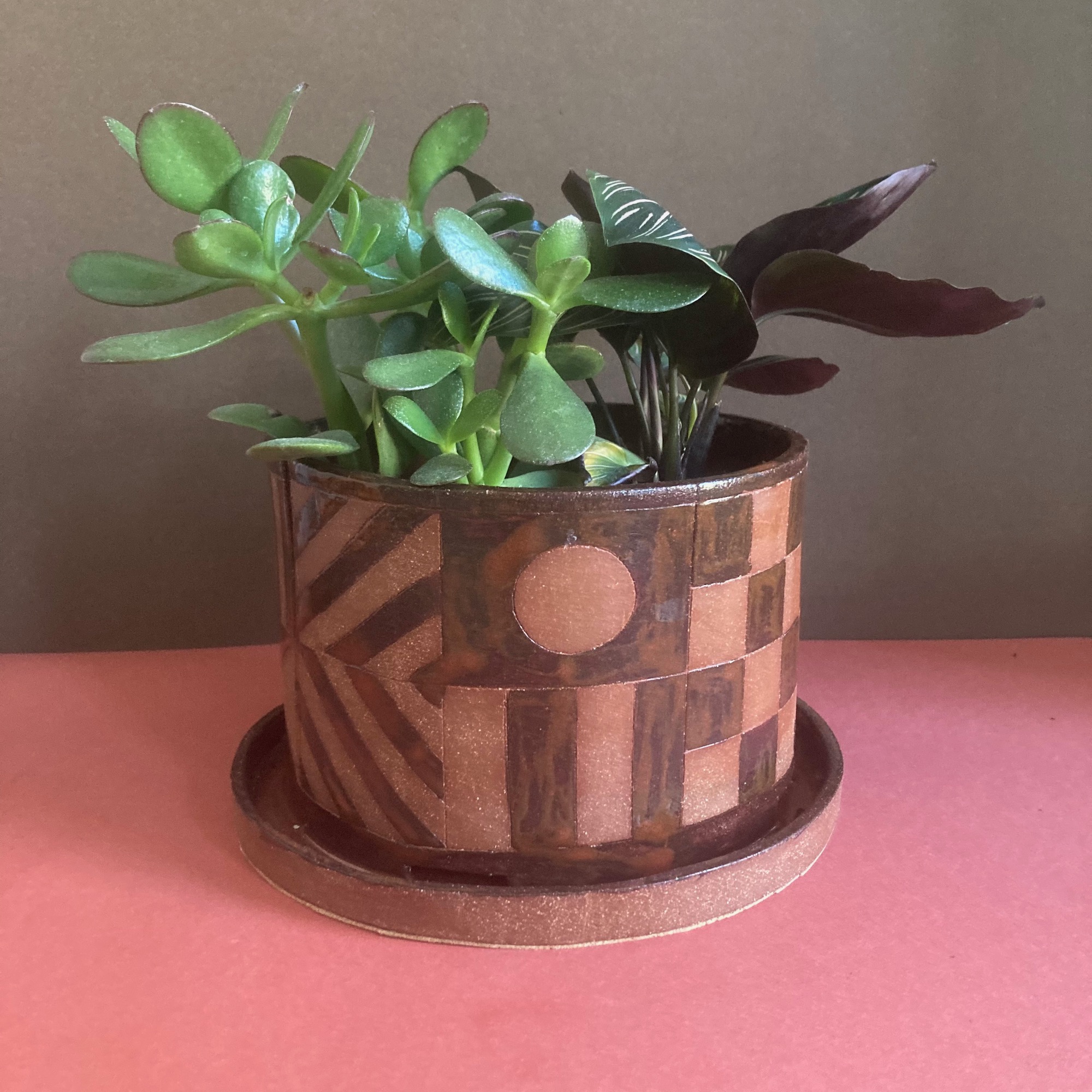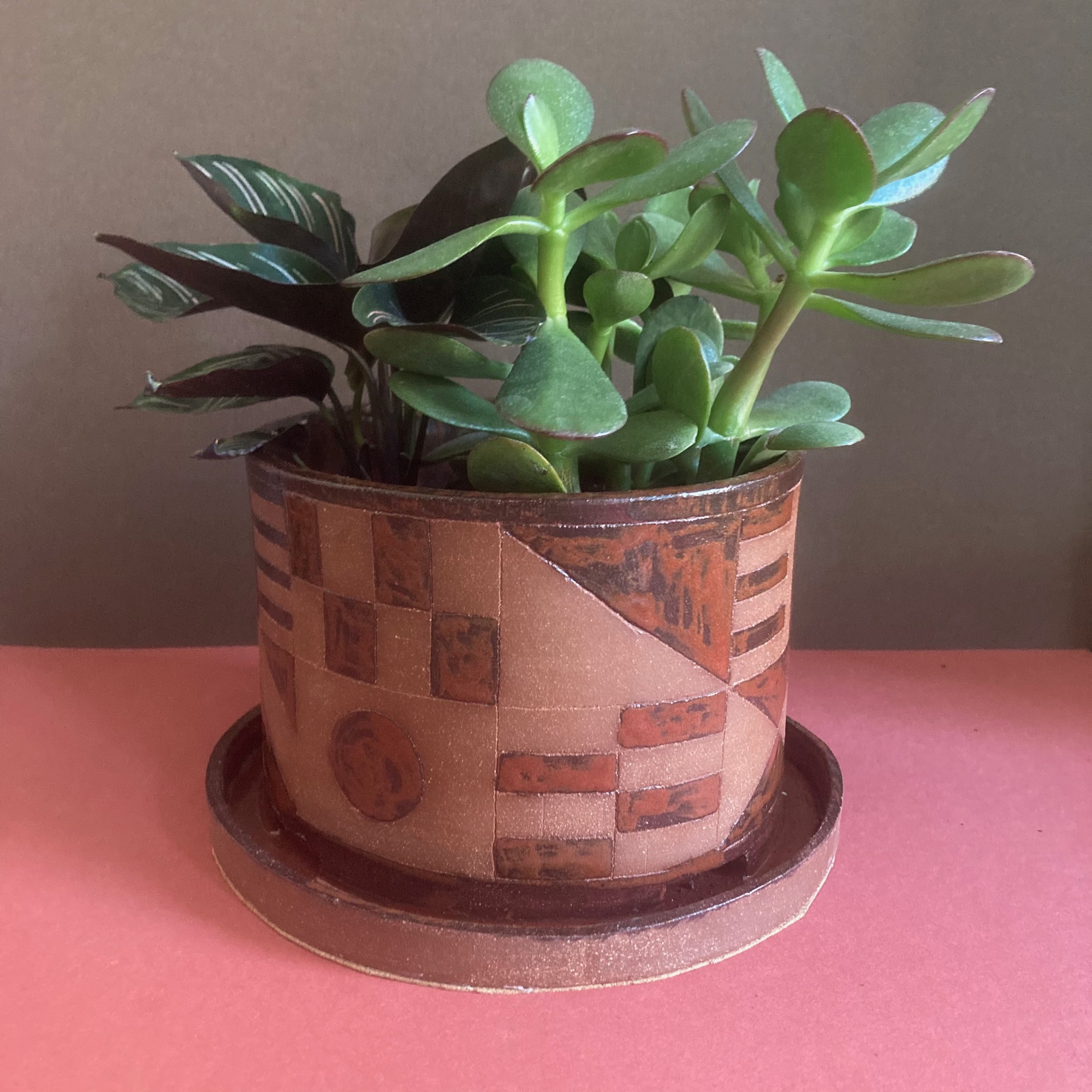 Black Artchive
Black Artchive

@blackartchive

Est. 2018

Black Womxn : Exploring Visual + Literary representation

A collection of images that center the Black womxn, shared with excerpts from the artists. This project is an ongoing effort to highlight the representation of Black Womxn in contemporary art. In 2019-, the commitment to reading only Black womxn authors was also combined with this project.
Essential Reading by
Black Women Authors
Reading List
Grand Union / Zadie Smith
Sula / Toni Morrison
We Should All Be Feminists /Chimamanda Ngozi
The Color Purple/Alice Walker
Seen It All and Done the Rest /Pearl Cleage
Citizen/Claudia Rankine
Eloquent Rage /Brittany Cooper
My Sister the Serial Killer/Oyinkan Braithwaite
The Color Purple/Toni Morrison
Things I Should Have Told My Daughter/Pearl Cleage
Their Eyes We're Watching God/Zora Neale Hurston
Another Brooklyn/Jacqueline Woodson
How to Love a Jamaican/Alexia Arthurs
Bone Black/bell hooks
Thick/Tressie McMillan Cottom
Whatever Happened to An Interracial Love/Kathleeen Collins
I Know Why the Caged Bird Sings/Maya Angelou
Beloved
Magical Negro/Morgan Parker
The World According to Fannie Davi/Bridgett M. Davis
Black is the Body/Emily Bernard
Electric Arche/Eve L. Ewing
This Will be My Undoing/Morgan Jerkins
Heads of the Colored People/Nafisa Thompson-Spires
Bad Feminist/Roxane Gay
Well Red Black Girl Anthology/Glory Edim
American Marriage/Tayari Jones
Red at the Bone/Jacqueline Woodson
The Mothers/Brit Bennett
What It Means When a Man Falls from the Sk/Lesley Nneka Arimah

New York Gritty


2014
On Nature : A Reflection
On Nature : A Reflection

During a break from NYC and after a short stay in LA, when I moved back to Chicago in 2015, my relationship with "home" had changed. Many of my friends had left the area and I was looking for new adventures to fill my time. I become engulfed in the natural beauty of Evanston and the North Shore. I started to frequent the Lincoln Park Conservatory, random parks, and gardens. I found such peace and solitude visiting these places, often alone. The wonder of these visits often came in unsuspecting blooms, vibrant natural colors, and the shapes of fallen leaves.



When I moved back to NYC in 2016, these experiences would shape the new ways I would interact with the city. Without a car, I loved wandering the small streets of Sunnyside, often leafy, blooming, and beautiful all year. This appreciation was deepened while working on the High Line. Seeing the park transition every season for two years, was amazing. Even after moving back to Brooklyn, my own journey has me taking daily walks, recording my favorite trees (and visiting them often!), buying flowers in addition to my already spiraling plant collection (23!). I have been so comforted by the beauty and appreciate what nature has offered me.



During this quarantine, I have become an avid bird watcher from my room. I wait and listen for the blue jays, and watch for the cardinals, doves, and other bird friends that frequent my downstairs neighbors' trees, my fire escape, and backyard. They have been such a bright spot in this time, one that I would've never expected in the heart of Brooklyn.



This reflection is summarized by a thought I shared with a friend recently, "Nature is our only ally." I think about how it sustains, inspires, strengthens, and protects us all, for relatively nothing. Reading Toni's deep appreciation for the birds and trees, warms my heart and hopefully inspires you to look a little closer to the world outside too.
References/Inspiration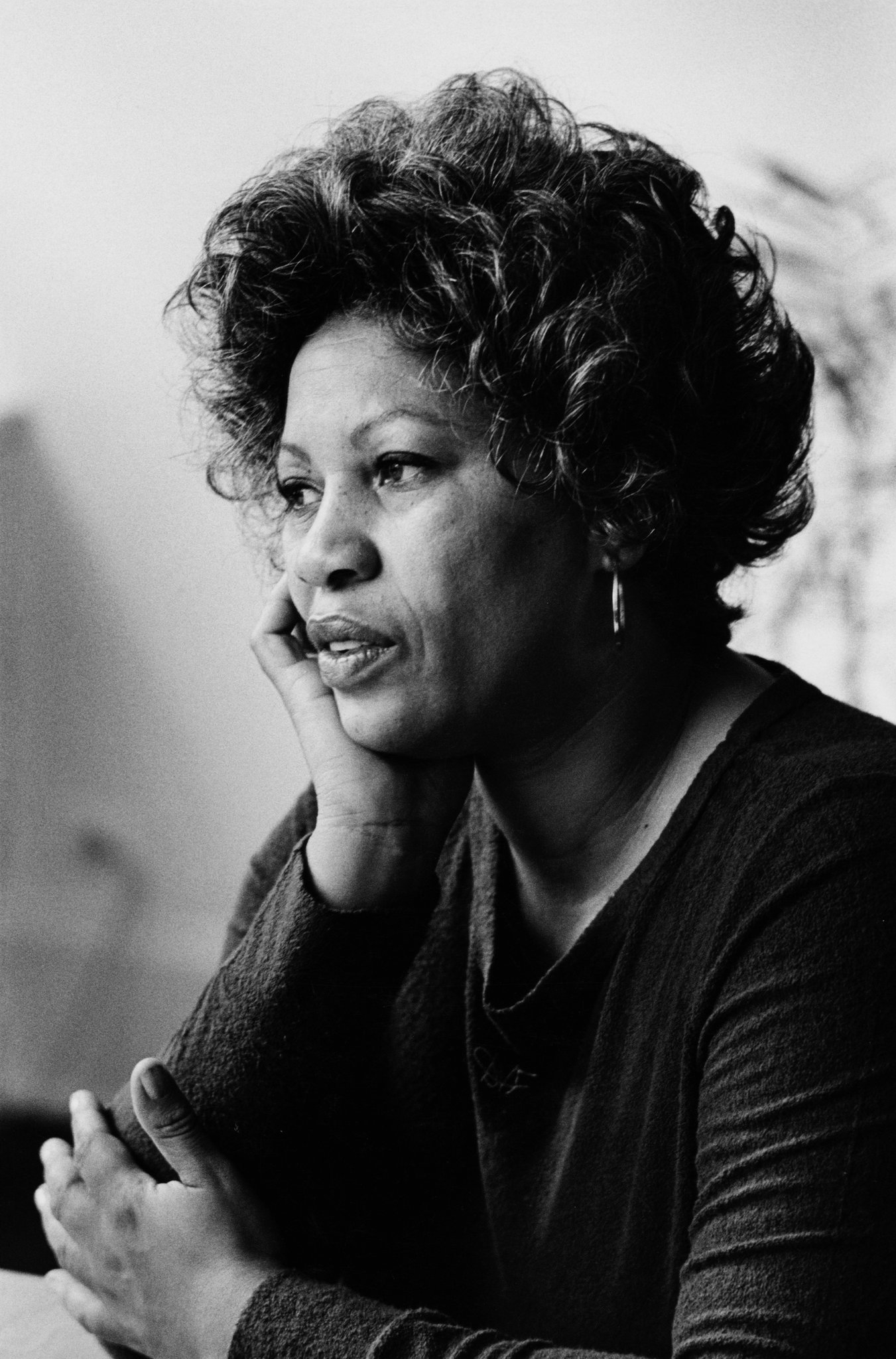 Helen Marcus/Contact Press Images
"One of the more memorable bird stories Morrison shared with me involved a tree, a majestic weeping willow that she said was a stunning and glorious centenarian before Hurricane Sandy's fierce winds broke it in two. Four years after the willow's death, Toni was still mourning her favorite tree. Here was a woman who, like my indigenous mother, talked to and grieved trees and plants as deeply as she did humans."
2012
Collaged double exposure 35mm.
shot with black bird fly plastic camera
europe + nyc summer 2012.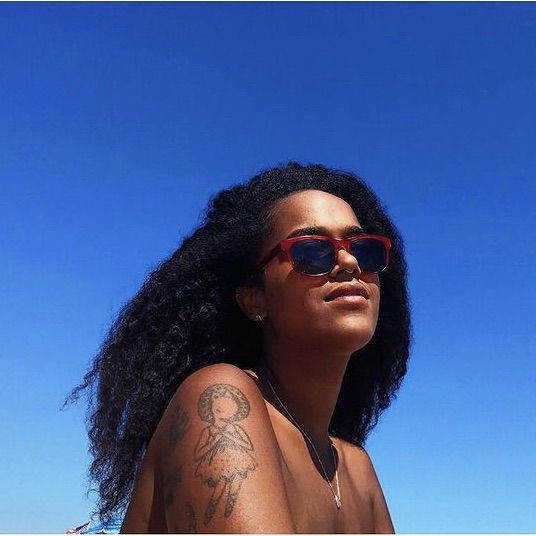 Chicago raised, New York aged.
Robyn grew up just outside of Chicago, attended Evanston Township High School, Temple University's Tyler School of Architecture and the Fashion Institute of Technology. While studying Graphic Design at FIT she interned at Decon Media, Factory Fresh Gallery and the James R. Jordan Foundation. She studied abroad at the London College of Communication focused on the Design for Advertising Pathway in Integrated Marketing. She interned with the window design and merchandising team at Antropologie (30 Rock) before graduating in May 2010, with a BFA in Graphic Design.
Robyn started her career as a graphic designer at MTV and VH1. After a couple of years working on the digital platforms team executing live streams, UX/UI iterations and homepage takeovers, she was less interested in crafting digitial experiences and more interested in physical ones. The VH1 rebrand and web re-designs that are still active, were her last projects in 2014. Following her interest in interior design, she transitioned to retail– working for Crate and Barrel, CB2, Herman Miller. Before joining the High Line, as the store manager, where she worked hiring, managing and supervising the three satelite shops in the park. As a result of COVID-19, the High Line decided to close their retail program at the end of 2020.
She is currently combining her passion for Black Arts and Culture with her retail knowledge at the Studio Museum in Harlem, as the Retail and Product Development Manager.
-
Follow along on Twitter
For more ceramics follow on Instagram
For all inquiries please email > aloha@robynrock.com